Dependence Prayer, the Book - Prayer Tents
Quote from the book Dependence Prayer
About the book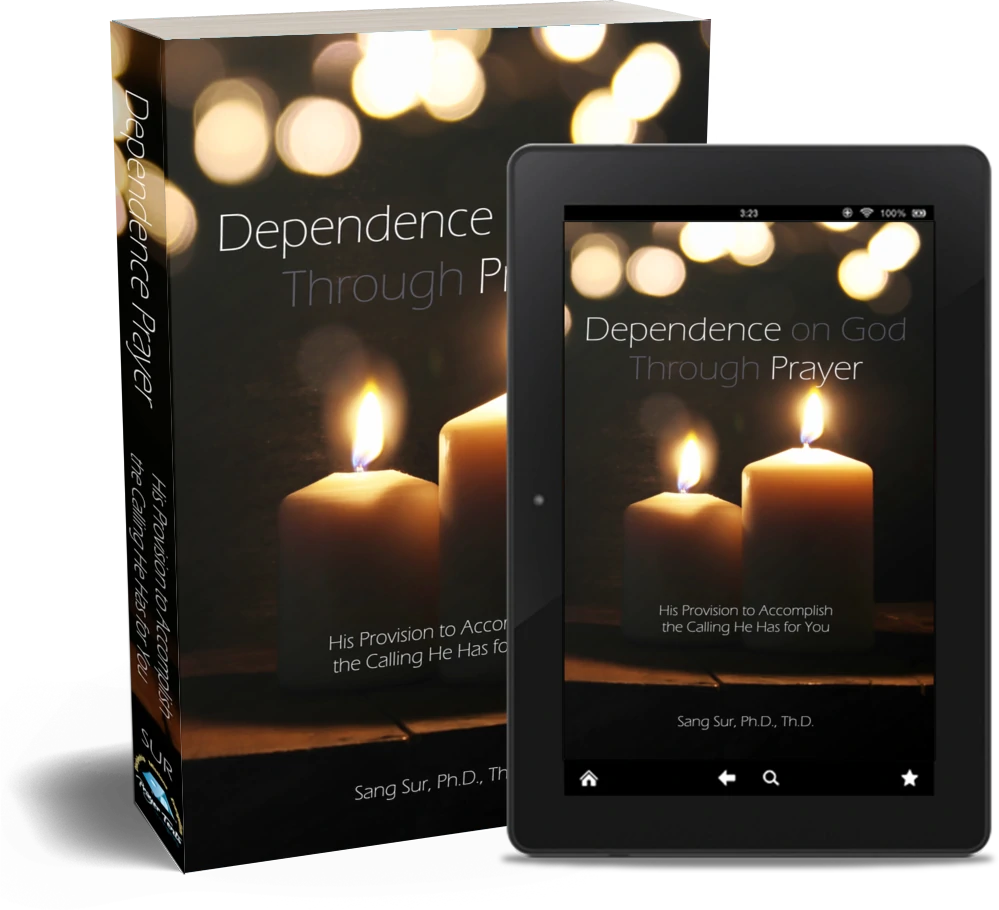 And I am certain that God, who began the good work within you, will continue his work until it is finally finished on the day when Christ Jesus returns.
Philippians 1:6
Born out of the pandemic, this book is a response to the people who may feel discouraged, are uncertain of what to do, and are seeking direction.
This is a comprehensive book on how to pray, especially when things seem dim around us. It is a reminder that God has a great calling for you, and the circumstances you see are only illusions that may limit your faith.
God has called you to something greater, and it can only be accomplished through prayer.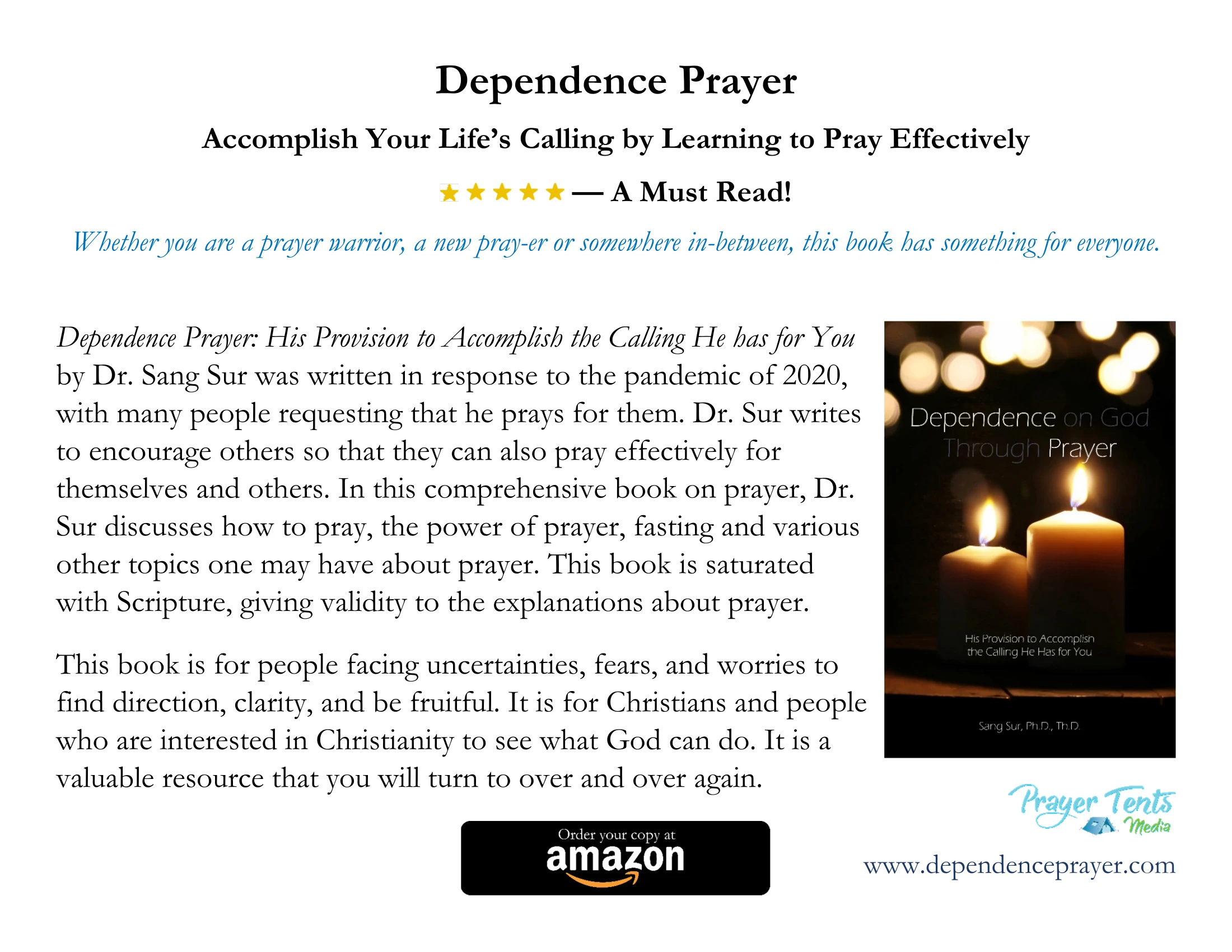 Discussion
Author
Dr. Sang Sur
Theophilus, Executive Coach, Pastor, Engineer, and Scholar
Dr. Sang Sur
is the founder of
Prayer Tents
, a Christian mission organization that seeks to enable people to find life by meeting Jesus through relationships with Christians near them. He is called to bi-vocational ministry, being a tentmaker as he works with other business leaders to bring many to Christ, while also giving support to the global Church.
Sang is the chief executive officer of
Sciturus Real Investment Group
, along with its sister companies
Selah Management
,
Selah Realty
and
Techellence
. He is an engineering and business executive who led technology M&A that resulted in $53 million in revenue growth of two major global-reaching companies within the first year.He also directed personnel across all functions of engineering in modernizing aeronautical radar and countermeasure systems that continue to prevent US C-130s and B-52s from being shot down in hostile territories.As an USAF officer, he was part of the Air Force Special Operations Command, ensuring the best aerial equipment for the US military, particularly the Special Forces. He holds a Ph.D. in Business Administration and Management and two doctorates in fields of ministry (Th.D. and D.Min.).
Sang is also an ordained Christian pastor and a
Certified Executive Coach
, and he works with Christian executives in the marketplace and with pastors to enable them to go beyond their perceived limits and fulfill their great callings from God. Sang is a member of Christian Business Men's Connection (CBMC) and chairs the
NYC group
.
Sang lives in New Jersey with his wife, son, and daughter.
Find out more about him at
sangsur.com
.
Amazon Author Page