Volunteer / Opportunities - Prayer Tents
Volunteering Opportunities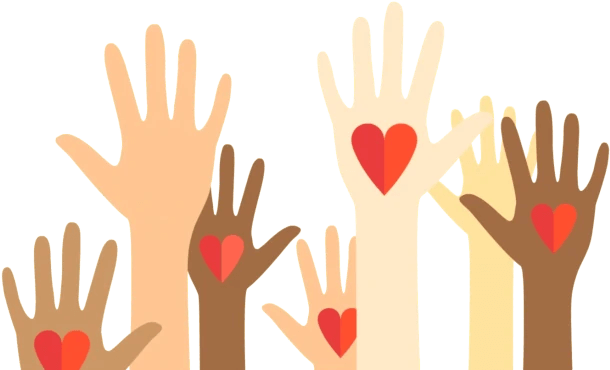 Prayer Tents, Inc. is a Christian mission non-profit organization looking for volunteers eager to serve God's kingdom through service and faithful devotion.

If you identify with the vision of Prayer Tents and feel led to help the cause, namely to raise disciples of Jesus through small group gatherings, let us know by showing your interest in the form below. I pray we can pursue the kingdom of God and his righteousness together. Thank you :)

Signed,
Yeyoung (PT Volunteer)


I want to volunteer or contribute!



---
Some basic definitions used in Prayer Tents
Volunteers are the heart of Prayer Tents, who believes in the vision of Prayer Tents and surveys the current environment to identify what may be required to achieve the vision. They are the ones that generate the ideas and drives the activities together with other volunteers, staff, and contributors.
Volunteer: A person who believes in the vision of Prayer Tents and genuinely desire to see the vision fulfilled. The person voluntarily uses her/his skills, resources, or time for that purpose. S/he is committed to working with other staff and volunteers of Prayer Tents and partakes in the staff small group meetings. When the person is ready to take on this high calling, s/he would fill out the volunteer agreement.
Believes their God-given calling aligns with that of the vision of Prayer Tents
Prayer Tents Staff Members: personnel who may receive compensation to run known and expected maintenance tasks such as providing customer service. They are volunteers at heart and must operate as one while handling the duties at hand.
Contributor: A person who is willing to help out Prayer Tents by taking on a known task such as translating a document. This person follows the direction of a volunteer to complete the task at hand. Depending on the need and specialty, this role may include compensation but is generally a voluntary role. The person may participate in Prayer Tents small group gatherings, but are not required.
---
We also have a Trello board where the volunteers share their ideas and work in progress. You may be able to gauge the kinds of ways you can contribute by taking a look at them:


Prayer Tents Backlogs and work in progress (Trello)
---
Immediate Needs (List updated April 1, 2021)
Board of Directors/Advisory Committee Members (See below for details)
Devotional Writers - Write devotionals as God leads you. Your writings can be provided daily to users of Prayer Tents.
Biblical Question Advisors - People write to us with their Bible questions including asking details about how they ought to live. If you have a strong Bible background and love God, we'd love for you to help form relationships with people who ask questions, answer their immediate needs, and direct them to a small group near them.
Prayer Music DJs - We want only high quality, non-distracting music so that users can focus on prayer. Please help select them and remove any that do not fit.
Encourging Bloggers - For gifted writers who have experienced the love of God, we would like for you to encourage others with what you receive from the Lord.
Translators - Spanish
Translators - Chinese
Christians to lead small groups virtually (during the pandemic), and can take part in planning for beyond the pandemic
Christians with Marketing Experience to make Prayer Tents known to the public
Christians who can personally respond to public requests, including personal questions about faith and fears
Christians who can answer Biblical questions from the public
Christians who can manage projects and support regions
Christian PHP Developers
Christian Android/iOS Developers
Christian Web/Graphics Designers
Christian Ethics/Spiritual Guidance Director - Support the volunteers and staff members of Prayer Tents
Christian Safety and Privacy Director - Provide and continue to build best practices to keep people safe.
Christian Director of Relationships - Establish plans and execute maintaining relationships with local pastors and church leaders. Seek out how Prayer Tents can best support them.
Christian Director of Marketing - Establish structure and plans for making Prayer Tents, local churches, and ultimately, God, known to the public. Provide direction for Volunteers and Staff.
Christian Director of Support and Maintentance - Establish structure and plans for supporting people from all over the world by retaining current systems and establishing new ways to manage ongoing efforts. Provide direction for Volunteers and Staff.
Christian Director of Research and Development - Be forward thinking by studying potential customers and possible future influences. Be the forefront in determining strategy and direction of future development.
Christian Director of Missions - Defining people to whom to reach out, and plan and execute how we will help and support them. Build and execute strategies for fund raising and gathering resources.
Advisory Committee - A group of talented, experienced, wealthy, or otherwise influential individuals who are invited to provide ongoing advice and support to the nonprofit's Board of Directors. It is created by the Board of Directors for advisory or honorific purposes to provide sustenance, credibility and/or guidance to the organization. Pastors and other spiritual leaders desiring greater involvement would participate in this role. By oath, Advisory Committee members are willing to do whatever it takes to fulfill the vision of the organization.
Interested? Use the button below to express your interest to volunteer with Prayer Tents.
I want to volunteer or contribute